Sustainability should be top of the agenda when planning events and experiences, this includes protecting the natural environment where the event is taking place, reducing waste and energy consumption, prioritising environmental friendly materials and using the life-cycle cost analysis.
Choosing a rental business like Furniture on the move for your event means moving away from a single use mentality and towards one of long term sustainability.
As a company we are committed to having a positive effect on our environment and drive change in our industry. We have focused our efforts on four areas: our products, our spaces, our deliveries and our green initiatives.
Take a look at the steps we have taken so far.

OUR PRODUCTS
QUALITY
We have always prided ourselves in sourcing premium furniture, built with durability in mind to extend the lifecycle of the product, making sure the items can easily be upcycled and repaired to keep the circular economy moving.
MATERIALS
We prioritise eco-friendly materials and consider their environmental impact through their entire life-cycle, from extraction to production and finally to how they are disposed of.
From furniture built with repurposed scaffolding, reclaimed metal, railway sleepers and even boatwood.
SUPPLIERS
We work with responsible suppliers that share our ethos and strive to produce quality products, whilst also working to reduce their carbon footprint. We look for suppliers that comply with the latest regulations on timber export, prioritise recycled and recyclable material and improve the energy efficiency of their production chain.

OUR SPACES
We're always committed to cutting down on all manner of waste in our space, be it paper, metal, plastic or cardboard. Everything in our office and warehouse is separated and recycled to ensure that our impact on our local landfills are kept to a minimum.
We have tackled the use of single use plastic required to protect our furniture in transit by:
Creating our own re-usable furniture covers to minimise the amount we use.
Recycling all our plastic packaging.
We've replaced all our warehouse lights with LED bulbs to reduce our energy consumption.
OUR DELIVERIES
We have been replacing our fleet of vans with 'Euro 6' eco-friendly models, meaning we'll be able to reduce the CO2 emissions of our entire fleet by almost half. We use the latest adblue vehicles (Euro 6 Variant D) reducing the impact of harmful NOx emissions into the atmosphere by 67%, ensuring our fleet is ULEZ compliant.
We manage our logistics with the environment in mind, aiming to reduce our pollution by spending the least amount of time on the road as possible.
We offer regular refresher sessions to our drivers and crew to make sure they're up to date on our recycling policies and best practises when it comes to driving and packing our vans, to ensure we always minimise the impact to the environment.

OUR GREEN INITIATIVES
We're funding the highest standard of climate projects to help accelerate our way to a sustainable future.
We are members of Ecologi, an environmental organisation taking real action against climate change by planting trees across the world and funding carbon offsetting projects "Gold standard certified".
Some of the initiatives we have already contributed to include: preventing deforestation in the Democratic Republic of Congo and using waste biomass to produce electricity in Chile.
In our first month we planted over 140 trees across the world, including Mozambique, Kenya,Madagascar, Uganda and Morocco.
With our contribution we plant 40 trees and reduce 36 tonnes of CO2 each month!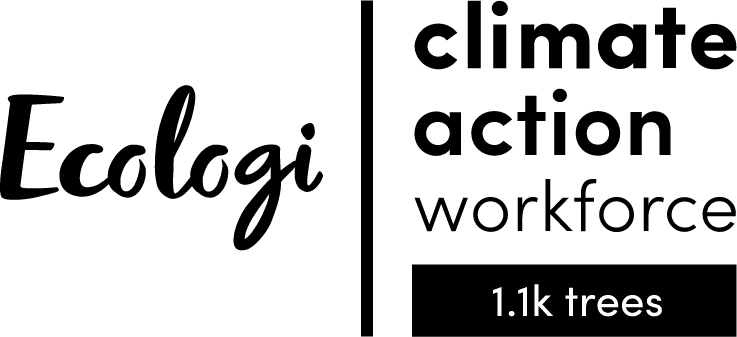 This is just the beginning of our sustainable journey and we hope you will follow along as we take the next steps towards a greener future.